News & Events
We've made it through the first 6 months of the COVID-19 pandemic, and plan to be in it for the long-haul. The extraordinary wellness that was experienced during the first few months of the pandemic has given way to more illness, including COVID-19, in recent months with the opening of daycares, businesses, and activities. At the same time, we have tried to stay on top of the latest information as demonstrated with the 3/16/20, 4/1/20, 5/1/20, 6/1/20, 7/2/20, and 9/4/20 updates written by Dr. Scott and also available through the acpeds.org website. We continue to learn, but we hope that spread of COVID-19 as well as other diseases will be reduced this coming fall and winter with precautions taken. We are overdue for a light flu season.
Due to the evidence that the SARS-CoV-2 virus is often spread by people who do not know that they are sick, we request that everyone coming to our office call first (rather than just walking in) and please wear a mask or face shield. That is especially true for people who have coughs or are sneezing. Thank you for your cooperation.

We continue to take pleasure in serving as your children's pediatricians.
Featured Research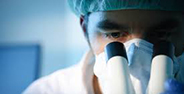 Scott S. Field, MD, FAAP
Interaction of Genes and Nutritional Factors in the Etiology of Autism and Attention Deficit/Hyperactivity Disorders: A Case Control Study
How do Genes and Environment cause Autism?
Reasons for Influenza Vaccine Underutilization: A Case Control Study
Philosophies and Policies


It is our goal for our patients to grow up happy and healthy. Our phone number even ends in "WELL" (9355).

Healthy diets and exercise are needed for optimal health. Along with improved sanitation and antibiotics, immunizations have substantially reduced the burden of deadly infectious diseases in the past 70 years. They work so well that many people have forgotten how serious the diseases they protect against can be. We feel strongly that our patients are protected not only for their sake but for the sake of our other patients who don't deserve to be exposed to otherwise preventable illnesses contracted because children were not appropriately vaccinated.

Overuse of antibiotics causes extra problems, so we try to be selective in prescribing them. We strive to help parents prevent accidents while children are in their care. Anticipatory guidance sheets are provided at many of the checkups to help parents make wise choices for their children. We do expect our patients to come yearly for checkups between 2 and 5 years of age and at least every other year after that. For children with chronic health problems like asthma or ADHD, we do yearly checkups and often need to see them at least once in between in order to provide appropriate and optimal care.