News & Events
With summer here, remember to prevent sunburn with sunscreen and limited exposure. Also remember that swim-ear drops (concentrated rubbing alcohol) are useful in preventing swimmer's ear caused by frequent swimming along with heat and humidity promoting germ growth in moist ear canals. Tell your children to let you know if they start getting any pain so it can be treated before it gets too bad.
We are overdue for a new flu strain and heavy flu season – we'll see… The last heavy flu season was 2012-2013 when Dr. Scott did the study that found previous flu illness to be a strong predictor of need for yearly vaccination. FluMist will not be available for the second flu season in a row. See Dr. Scott's comments posted on-line to the May issue of Pediatrics' recent CDC study about flu vaccine effectiveness against flu-associated pediatric deaths.

Expecting moms who may not be inclined to breastfeed need to be aware that a published study did find a significant association between not nursing and Alzheimer's disease (Fox M, J Alzheimer's Dis 2013 "Maternal breastfeeding history and Alzheimer's disease risk"). This lends evidence to Dr. Scott's theory in his ADHD/autism study (p. 657) of that risk due to the role of prolactin in restoring fatty acids depleted from a mother's brain during pregnancy. Risk for breast cancer and likely ovarian cancer is also reduced by breastfeeding. We encourage moms, if at all possible, to breast feed their babies.
Featured Research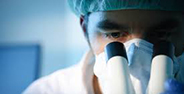 Scott S. Field, MD, FAAP
Interaction of Genes and Nutritional Factors in the Etiology of Autism and Attention Deficit/Hyperactivity Disorders: A Case Control Study
Nutritional Factors in Autism and Attention Deficit/Hyperactivity Disorder
Reasons for Influenza Vaccine Underutilization: A Case Control Study
How do Genes and Environment cause Autism?
Welcome!

At Field Pediatrics, P.C. we strive to provide excellent care from prenatal consultations through adolescence. We offer years of experience in a friendly and caring "Mom & Pop shop" atmosphere.

Convenient Hours and Personalized Professional Services

Mon-Thur : 8AM-12 & 1-5PM
Fri: 9AM-12 & 1-5PM

Established patients can come without appointments in the first AM hour (walk-in time). We encourage you to come as early in that hour as possible.

Sat and Sun as needed.

Call 256-881-9355

Responsible and Effective Policies and Philosophies

Our practice including our building is designed to provide a homey environment with a "well" side and a "sick" side to enhance patient care and well being. We want our patients to grow up healthy, well adjusted and happy.

Read More

Friendly Professional Staff

We have superb receptionists who actually talk directly with you (no phone tree) when you call and we have the best pediatric RNs to help with advice and care.

Read More