News & Events
We've made it through the first 6 months of the COVID-19 pandemic, and plan to be in it for the long-haul. The extraordinary wellness that was experienced during the first few months of the pandemic has given way to more illness, including COVID-19, in recent months with the opening of daycares, businesses, and activities. At the same time, we have tried to stay on top of the latest information as demonstrated with the 3/16/20, 4/1/20, 5/1/20, 6/1/20, 7/2/20, and 9/4/20 updates written by Dr. Scott and also available through the acpeds.org website. We continue to learn, but we hope that spread of COVID-19 as well as other diseases will be reduced this coming fall and winter with precautions taken. We are overdue for a light flu season.
Due to the evidence that the SARS-CoV-2 virus is often spread by people who do not know that they are sick, we request that everyone coming to our office call first (rather than just walking in) and please wear a mask or face shield. That is especially true for people who have coughs or are sneezing. Thank you for your cooperation.

We continue to take pleasure in serving as your children's pediatricians.
Featured Research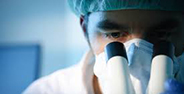 Scott S. Field, MD, FAAP
Interaction of Genes and Nutritional Factors in the Etiology of Autism and Attention Deficit/Hyperactivity Disorders: A Case Control Study
How do Genes and Environment cause Autism?
Reasons for Influenza Vaccine Underutilization: A Case Control Study
Welcome!

At Field Pediatrics, P.C. we strive to provide excellent care from prenatal consultations through adolescence. We offer years of experience in a friendly and caring "Mom & Pop shop" atmosphere.

Convenient Hours and Personalized Professional Services

Mon-Thur : 8AM-12 & 1-5PM
Fri: 9AM-12 & 1-5PM

Due to the 2019 novel coronavirus, we presently request that you call prior to coming without our knowledge, including during our traditional "walk-in hour." It is still helpful if you can call us as early in the day as possible when your child may need to be seen. Thank you.

Sat and Sun as needed.

Call 256-881-9355

Responsible and Effective Policies and Philosophies

Our practice including our building is designed to provide a homey environment with a "well" side and a "sick" side to enhance patient care and well being. We want our patients to grow up healthy, well adjusted and happy.

Read More

Friendly Professional Staff

We have superb receptionists who actually talk directly with you (no phone tree) when you call and we have the best pediatric RNs to help with advice and care.

Read More