News & Events
We've made it through the first 6 months of the COVID-19 pandemic, and plan to be in it for the long-haul. The extraordinary wellness that was experienced during the first few months of the pandemic has given way to more illness, including COVID-19, in recent months with the opening of daycares, businesses, and activities. At the same time, we have tried to stay on top of the latest information as demonstrated with the 3/16/20, 4/1/20, 5/1/20, 6/1/20, 7/2/20, and 9/4/20 updates written by Dr. Scott and also available through the acpeds.org website. We continue to learn, but we hope that spread of COVID-19 as well as other diseases will be reduced this coming fall and winter with precautions taken. We are overdue for a light flu season.
Due to the evidence that the SARS-CoV-2 virus is often spread by people who do not know that they are sick, we request that everyone coming to our office call first (rather than just walking in) and please wear a mask or face shield. That is especially true for people who have coughs or are sneezing. Thank you for your cooperation.

We continue to take pleasure in serving as your children's pediatricians.
Featured Research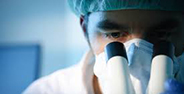 Scott S. Field, MD, FAAP
Interaction of Genes and Nutritional Factors in the Etiology of Autism and Attention Deficit/Hyperactivity Disorders: A Case Control Study
How do Genes and Environment cause Autism?
Reasons for Influenza Vaccine Underutilization: A Case Control Study
Contact Us


Convenient Hours and Emergency Care

Phone # 256-881-9355
Fax # 256-881-5084
After Hours Answering Service (normally forwarded From 1st#) 256-428-4001

Address:

Field Pediatrics
1106 Gleneagles Dr.
Huntsville, AL 35801


Directions to office:

From North of Airport Road, come South on the Parkway, turn left onto Airport Road, then make a quick left onto Balmoral Drive, then left onto Gleneagles Drive where we are the 4th building on the right (1106).


From South of the Parkway, come north on the Parkway and turn right onto Airport Road and follow the directions above.


From the East or from Whitesburg Drive, go west on Airport Road and turn right onto Balmoral Drive before you get to the Parkway, than follow the directions above.

Hours

Regular hours:

Monday through Thursday AMs 8-12,


Friday AMs

9-12, &

Monday through Friday

1-5 PM


Weekends

: Doctor on call (Dr. Scott or Dr. Michael Powell or Dr. N. Rao Thotakura) has Saturday AM hours.


Emergencies on Holidays:

Call regular phone # above.